CANGZHOU JINAO TRADING CO., LTD
E-Mail:tinahou@czshenghao.com
TEL:+86 13903270469
Fax:+86 0317 2186696
Address:NO.1809 JICHUN BUILDING,HAUNGHE WEST ROAD,YUNHE DISTRICT,CANGZHOU,HEBEI,CHINA
Plastic Cable Drag Chain With Nylon Material
Plastic Cable Drag Chain With Nylon Material
Model NO. JA000010
Minimum order quantity:10 meters
Accept Min order:Yes
Supply Ability:5000 meters / Week
Country of Origin:china
Stock Time:7 Days
Product Description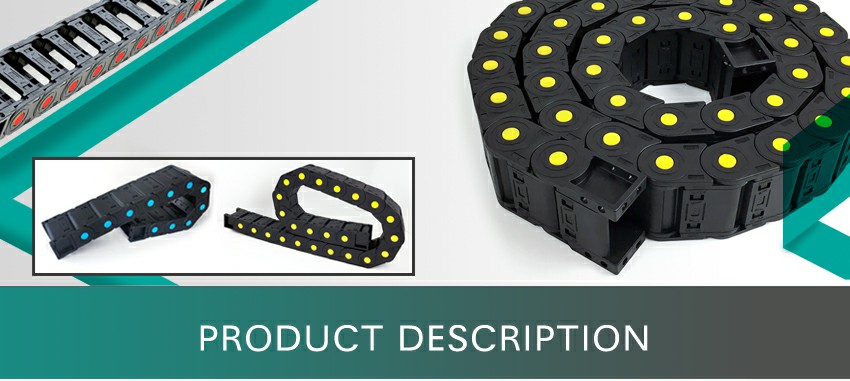 Drag chain product advantages
1. Smooth movement, flexible transmission, safe and reliable work.
2. There is no relative movement between wires, cables and liquid and gas hoses, no mechanical wear, and no bending or torsional deformation will occur within a given bending radius. The pipeline is protected by towline and has a long service life.
3. Strong bearing capacity, unmatched by any other pipeline protection device.
4. The structure is simple and light, saving the transmission space, easy to disassemble and maintain.
5. Novel shape and beautiful appearance.